Sound isn't THAT important... (?)
This time, I have decided to deal with a common myth (or belief) I have run into a few times here in Cyprus. This is the idea that it doesn't matter what the sound level or quality is for your gig as long as you performed well...
Yes, a great performance is ABSOLUTELY ESSENTIAL, ALWAYS! However, the quality of the sound you are presenting to the audience is JUST AS IMPORTANT!
A sure fire way to lose an audience or prevent them from wanting to see your band again (any time soon, at least) is to assault them with either painfully loud, unbalanced, harsh, clipping, or muddy sound at your gig. Or EVEN WORSE, multiples of these things.
Hopefully, you and your band have put a lot of effort into crafting great songs (originals and/or covers) and then practicing for a brilliant performance of them. After all of that hard work, don't you think your music deserves to come across in the best possible way... AND HEARD PROPERLY?
Now, there are MANY various elements that go into good sound for a gig, but the VERY FIRST STEP is the band getting the right tones and sounds to start with.

THIS IS NOT AN EASY TASK!

Mostly because the tone you think sounds best from your instrument as you are standing with your head next to its means of amplification (behind the kit, in front of your amp, etc.) may

NOT

be what is best for the overall sound of the band.
Okay, some folks who know me are going to try to call me out on this. I do often say, and maintain, that a band MUST be happy with what they sound like on stage in order to give their best performance. However, it is (again)

NOT

that simple.
One of the reasons I feel this way is the result of having had to deal with 'live sound engineers' that have absolutely

NO F**KING IDEA WHAT THEY ARE DOING!

As a result they are not worried about making the band happy and sounding good as much as they are (usually) fluffing their own delusions and trying to impose on a band what they learned from a manual, YouTube tutorial, and even a dedicated music engineering program. (More about that particular issue in another entry)
Well, the first and most important step to dealing with that situation is knowing and having your sound as a band dialled inn before even heading to a gig. The fact is,

even the best live sound person is not going to be able to FIX your band's horrible sound.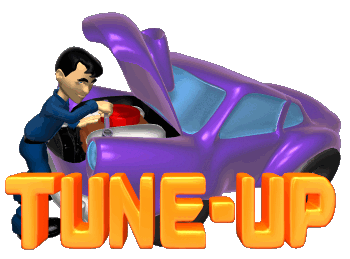 1. And I can't stress this enough...
TUNE UP!
This
includes the drums.
Okay, tuning the drums in a gig is not
very practicle, but there is NO EXCUSE
for not tuning
them frequently; before gigs and at practices. Any
instrument
that depends on strings or skins being plucked,
strummed, or thumped is
going to go out of tune. Some
more quickly than others, granted, but don't
let
something as simple as keeping things in tune make
you look and
sound like
a beginner.
2. Once everyone and everything is in tune, it is time to start
working on tones
(for now we're going to use an example
of drums, bass guitar, and guitars
typical of a rock band):
A. For the drums, tuning is pretty much the only way
to affect the tone,
so start by getting a drum
sound/tuning that works.
B. I suggest then getting the bass guitar sound going.
The
drums and the
bass share lots of similar
frequencies, so getting them to blend a bit
before
moving on is a good idea.
C. Next, gets the guitar (only, first, or rhythm) sound
going. At this point it is
HIGHLY SUGGESTED that
you
start paying particular attention to the
bottom
end of
the overall sound. I don't know how many
times I have
felt
the only thing letting down a band
(I was either
working with or watching
as a fan) was
that the sound
was just to bottom heavy and,
hence,
muddy

. My
theory as to why this happens is;
guitarists get used to
the
sound of their amps when
they are playing alone
where they need to push
the
low frequencies of their
amp to feel the 'power' they
want. The
problem with
that is when you take that kind of setting and add bass
guitar and drums, low frequency build up becomes a
SERIOUS issue. It
may still sound and feel good to the
person standing on front of the amp,
but when those
tones mix in with the rest of the band, it just sounds
D. Now, start working on the second/lead guitar tone. Even
less low end
might be a good choice here as leads tend
to need to 'cut through'
everything else. You will also,
more likely than not, want it to sound
different from the
1st guitar so they can be told apart! However, you
need
to be careful that there is still enough 'body' to keep it
from sounding
weak and brittle, while also keeping the
highs from getting too shrill or
'harsh'.
Remember, I said this was NOT easy. If your band is a bit diverse and uses lots of different sounds and textures (different types of sticks, mallets, percussions, distortions, effects, styles of song, et. al.) then each of these situations and the different combinations needs to be addressed in a similar manner. Above is just the

STARTING POINT

. In other words, you will need to use your or a trusted friend's ears to dial in the sound of the ENTIRE band for all of your sound combinations. This will likely involve revisiting the above steps quite a few times.
There will also quite likely be some resistance by members of the band to changing the tone/sound they are USED TO HEARING from their instrument. However, the human brain wants what it hears to be good, so after a short time, the new sound will become not only acceptable to the players but preferred! (If you are interested in how humans process sound look up psychoacoustics. There are plenty of books and sites about it.)
Okay, so once you get a good, working combination of tones/sounds to make your entire band sound amazing, you are going to have to then deal with recreating that as best you can when you gig. The odds of being able to just leave all of your settings, ESPECIALLY VOLUME, exactly as they are in your practice room are NOT GOOD. In fact,

if that ever happens, let me know!
Things get a bit more complicated for gigging as the size, acoustics, and Sound Reinforcement Systems (P.A.s) of different venues will NEED TO BE CONSIDERED AND ADJUSTED FOR. Not to mention that if you don't have your own regular sound engineer, you will have to find a way to work with the house sound person.
I'm not going to get into the whole dealing with a bad Sound Engineer thing right now, but I will say that it is YOUR RESPONSIBILITY as the band to do EVERYTHING you can to make sure your sound is as good as it can be. Here are some pointers:
1. Your monitor or stage sound needs to be good enough for
each member of
the
and to hear themselves and other
NEEDED elements of the band.

This
DOES
NOT MEAN
you should expect the sound engineer to give each of
you
an
individual monitor mix that sounds like a
major label CD!!! Just
make
sure you
hear enough of
everything you need to keep you going. It also
means that
you should have a 'reasonable' volume level from your
own
gear on stage,
unless of course there is a damned good
reason not to.
Definitely strive for
PERFECT
monitoring/stage sound, but realistically
GOOD ENOUGH
will often
have to do.
2. If you are lucky enough to actually get a sound check, get
someone in the
band (or a trusted friend) to stand in the
audience area to listen for
problems
and for the 'right'
sound. If you don't get a sound check, ask that
friend to
give you feedback during the set.
3. Try

NOT

to change your settings once your set starts just
because it sounds
different to you than it did at sound
check. Wait for your friend's or the
sound
person's feedback
first. If you have a monitor, you can always ask
for more
or
less of yourself or someone else in it. Fact is, an empty
venue
and a (if
you are lucky) full venue are going to sound
different as human
bodies absorb
quite a lot of the higher
frequencies and will prevent you on
stage from
hearing the
room reflections you heard at the sound check.
4. Watch your volume! There is a fine line between a nice
EXCITING, LOUD
band
and an ANNOYING, LOUD band.
Hopefully, your sound engineer knows
this
too.
The thing is, the more experience you have, the easier this becomes, even when starting a completely new band. Some people are also very natural tone finders, just like

those freaks you meet who can play the crap out of any instrument they lay hands on

, even the

FIRST TIME!

If you are not one of these people or don't happen to have one in your band, hopefully, the pointers above will set you off in the right direction.
Not only is taking the time to get yourselves sounding great what your fans deserve, but it will also

set you WAY apart

and above those bands that don't!